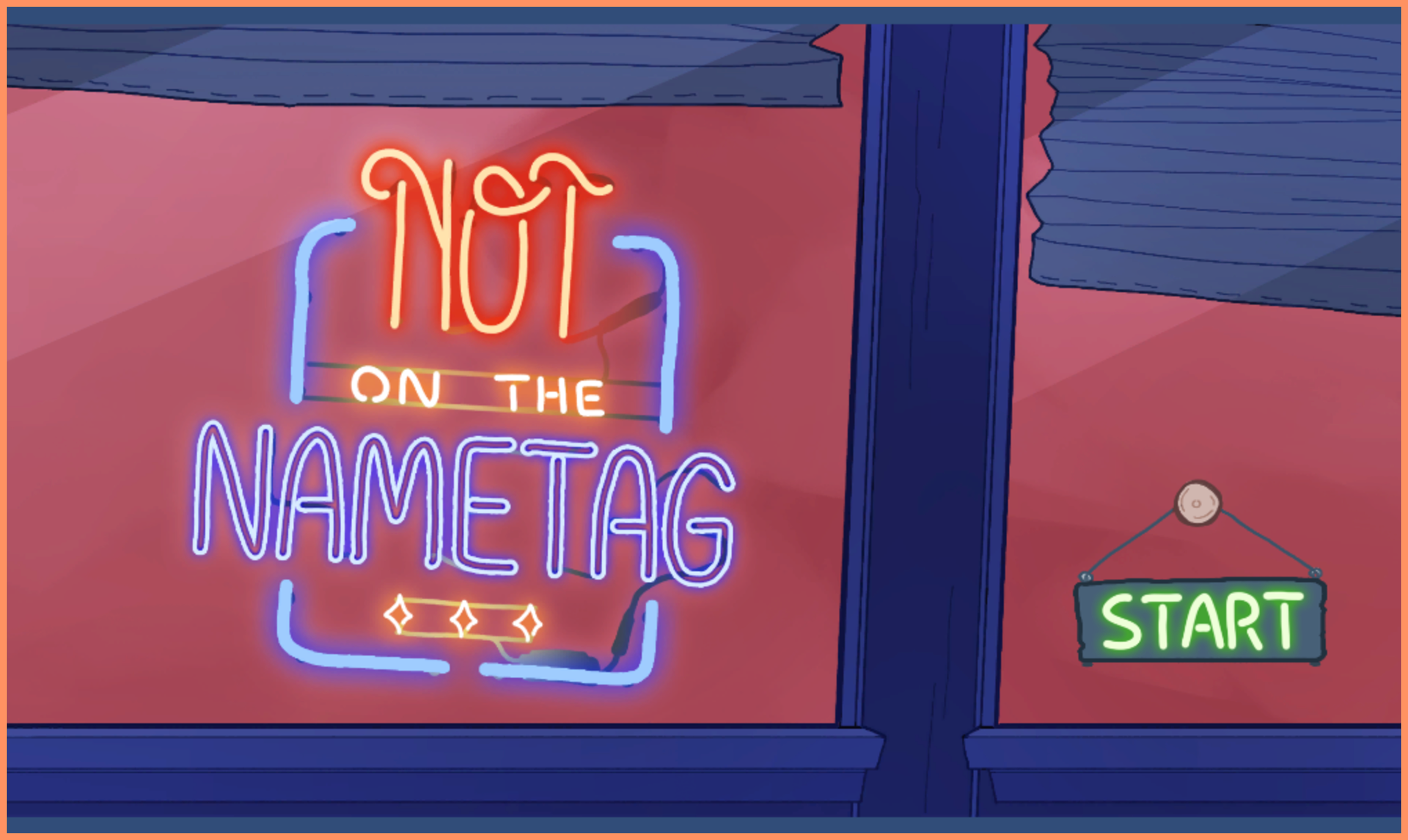 During the summer of 2018, I was a marketing intern at FableVision Studios. In addition to my regular work, I had the opportunity to work on an independent project with the Studio's other art, technical, and marketing interns. Together, we created an interactive comic called Not on the Nametag.
I was the team's Project Manager and also handled all of the audio production (recording/editing the fully-voiced character dialogue and sourcing royalty-free background music and effects). The comic sports beautiful artwork by Derek Gieraltowski and Sam Xu, as well as a collaboratively written story.
We had only 6 weeks of off-and-on development time on the project. In the final week of production,
I stepped up and learned the basics of Unity after we lost our main developer to family vacation. Overall I'm thrilled with the finished project, and I had a blast working on it with my fellow interns!