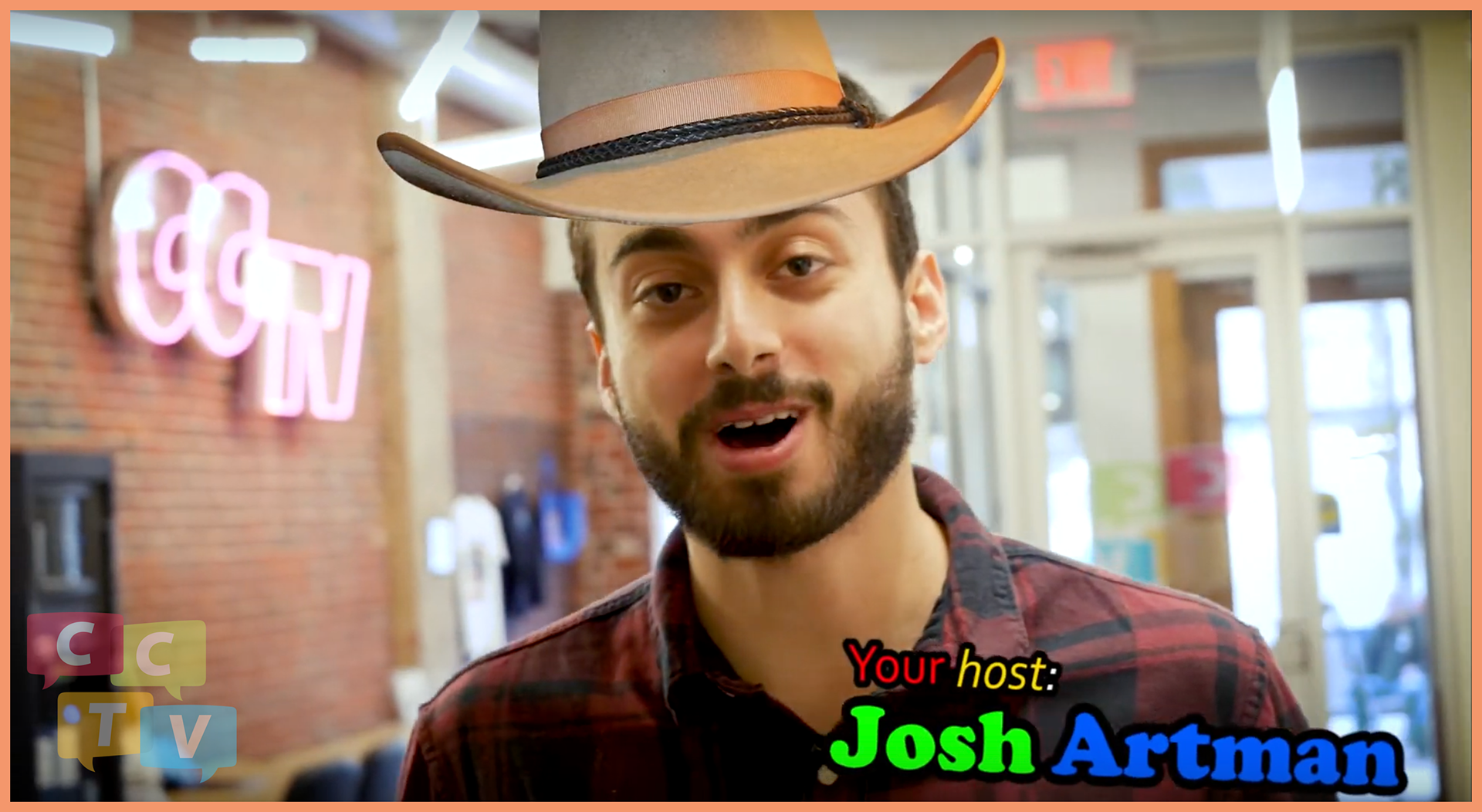 In April 2020, I was recognized as one of CCTV's
Interns of the Year
!
Coming Up Next!
Working alongside CCTV's Media Production Educator
Peter Levine, 
I host and produce a monthly short-form series called 
Coming Up Next on CCTV!
We aim to highlight CCTV's exciting resources, staff members, and upcoming courses. Then we toss in a dash of strange humor for extra flavor!
Folked Up
Folked Up on CCTV
 is a monthly folk music showcase and gameshow hosted by
Callum MacKenzie
. I've directed every episode since October 2019 using a Broadcast Pix digital switcher. It's a good time!
Other Stuff
I make various other videos at CCTV, both as part of my internship and as personal projects. Check it!