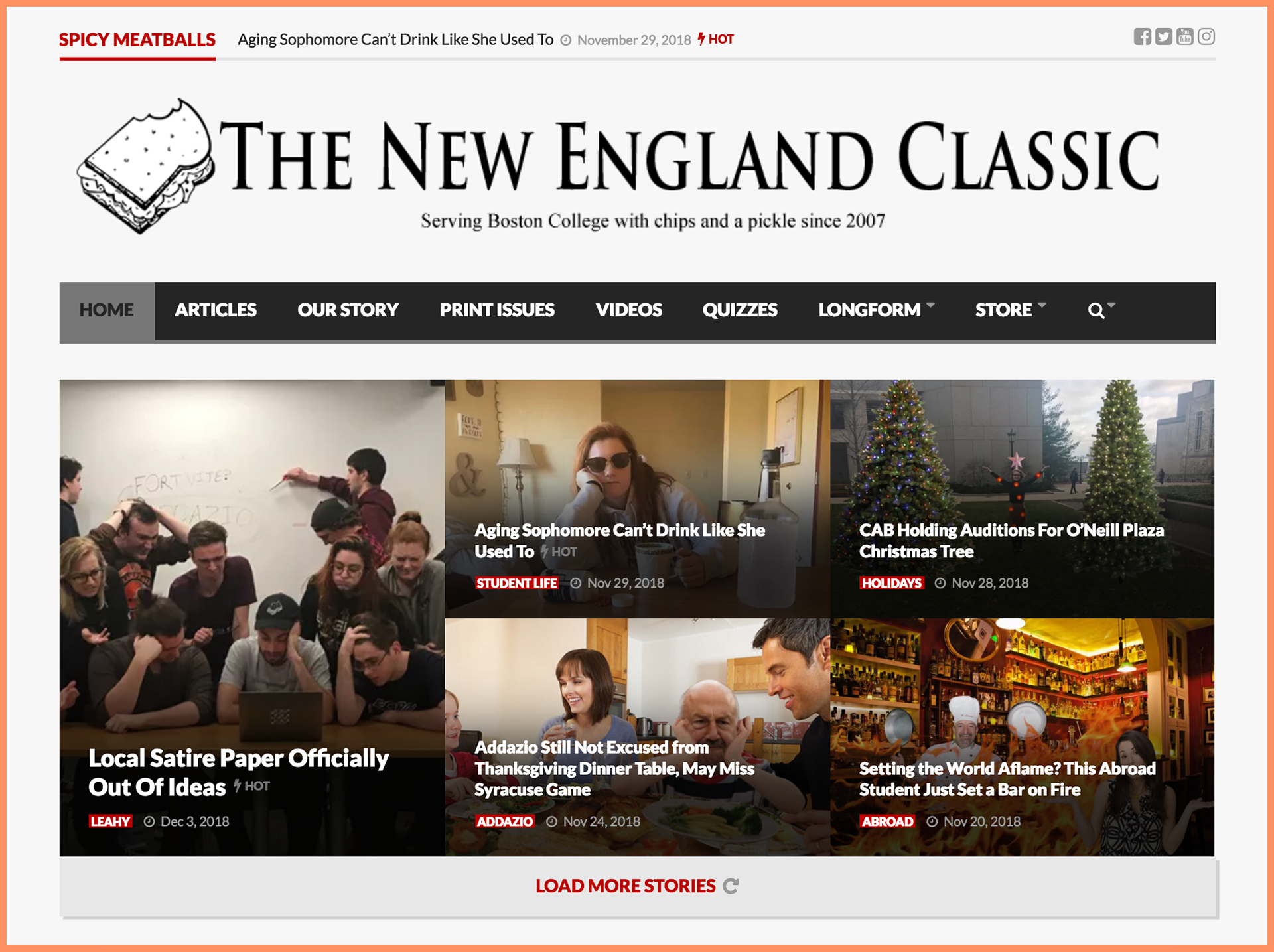 One of my first projects as Editor-in-Chief of
The New England Classic
was redesigning its website. We had a 2014 Wordpress site that served us well for many years, but by summer 2018 it was starting to show its age.
I devoted a lot of time to customizing the look, feel, and capabilities of the new site, and I've also designed many of its individual webpages. 
Additionally, I oversaw the extensive article transfer process, which saw my five fellow editors and I manually transfer over 200 of our best articles from the old site to the new one. It all looks pretty spiffy now, and I'm proud to have left 
The Classic
with a new site that can be used for years to come.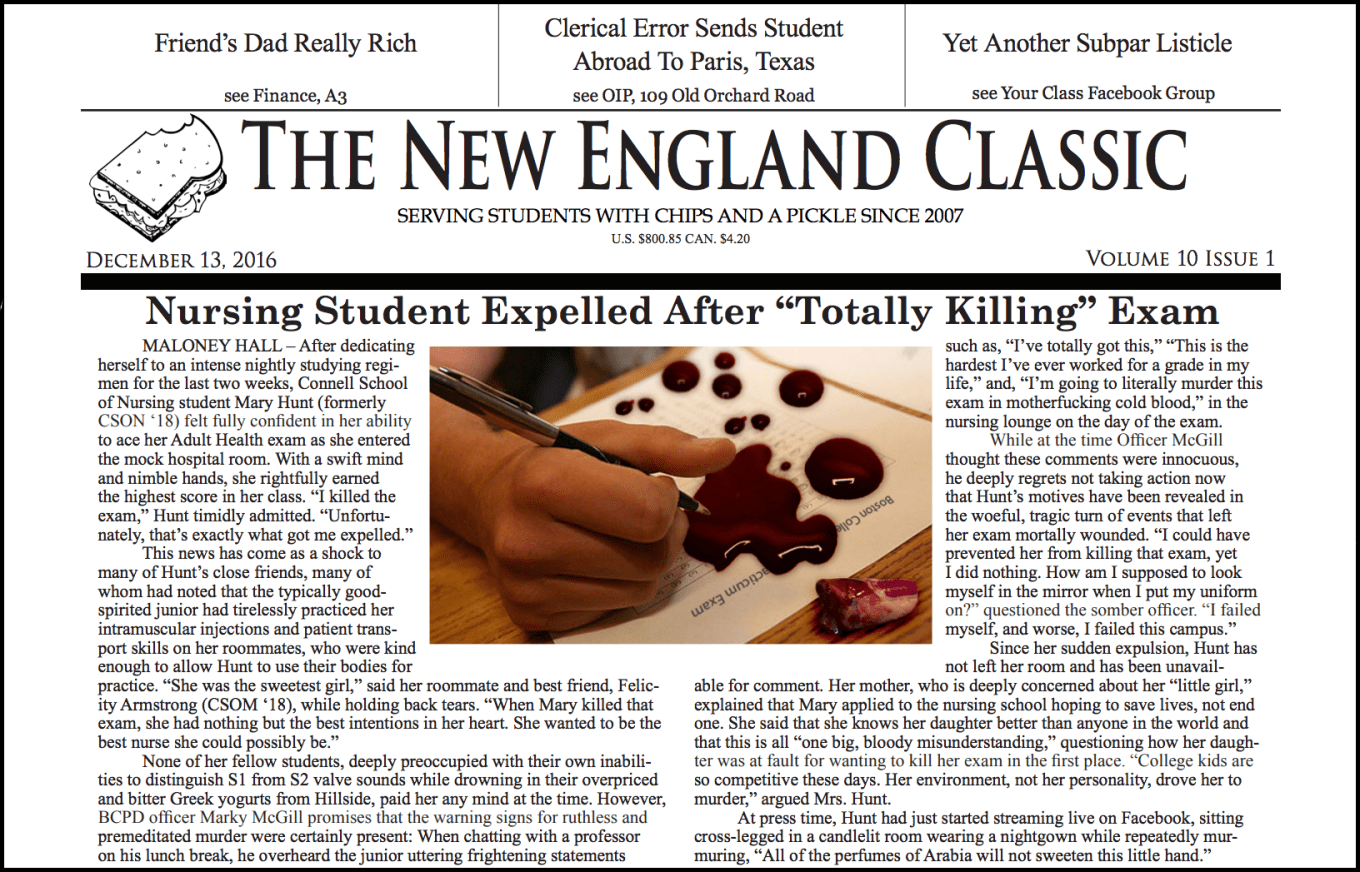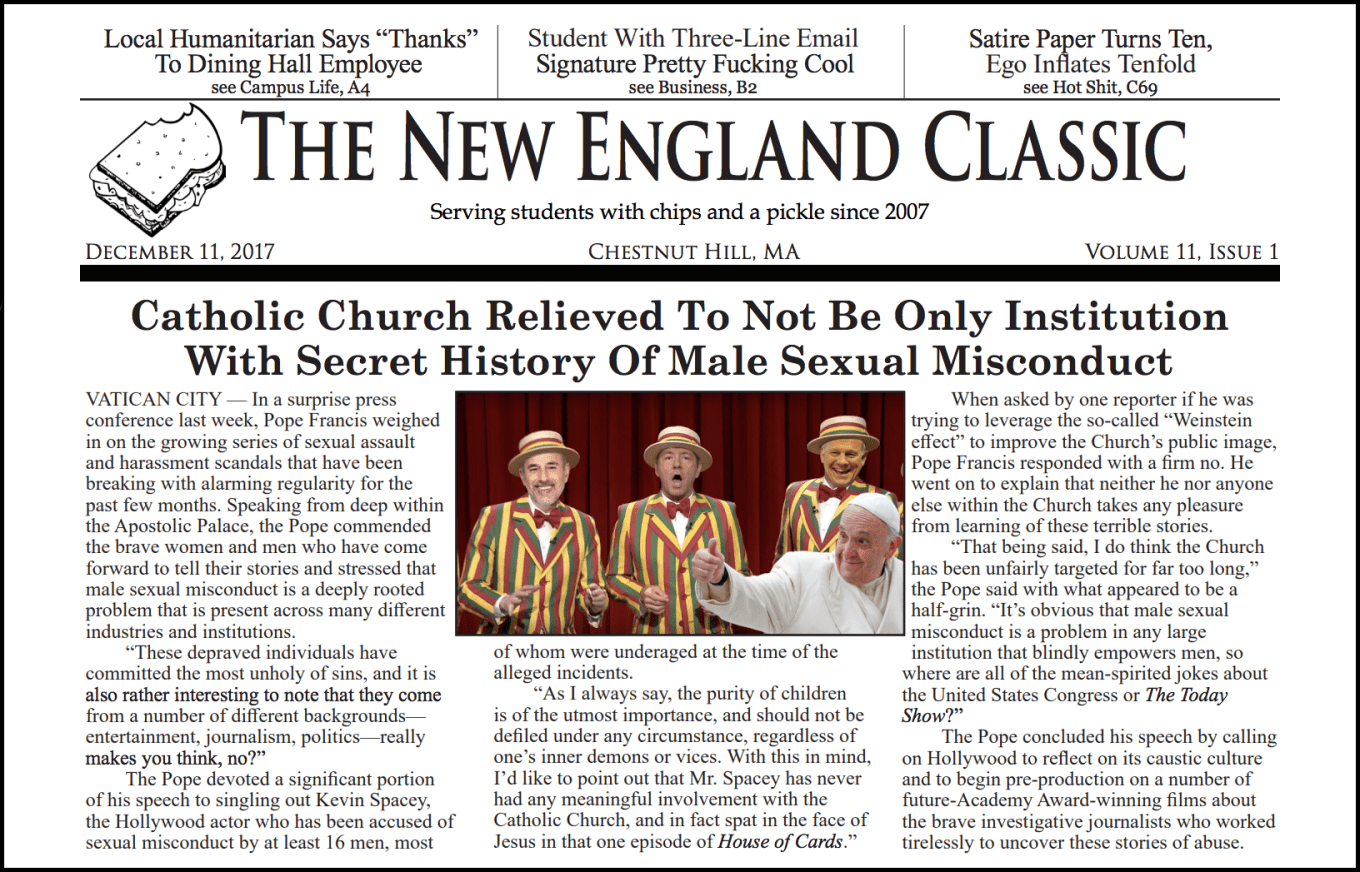 In addition to posting 4-5 articles online per week,
The Classic
holds true to its print-only roots by publishing a physical four-page print issue at the end of each semester. I had an active role in print production each semester since I was a sophomore, and over the years I worked on every aspect of the process: writing, editing, layout, copyediting, graphic design, and everything in-between.