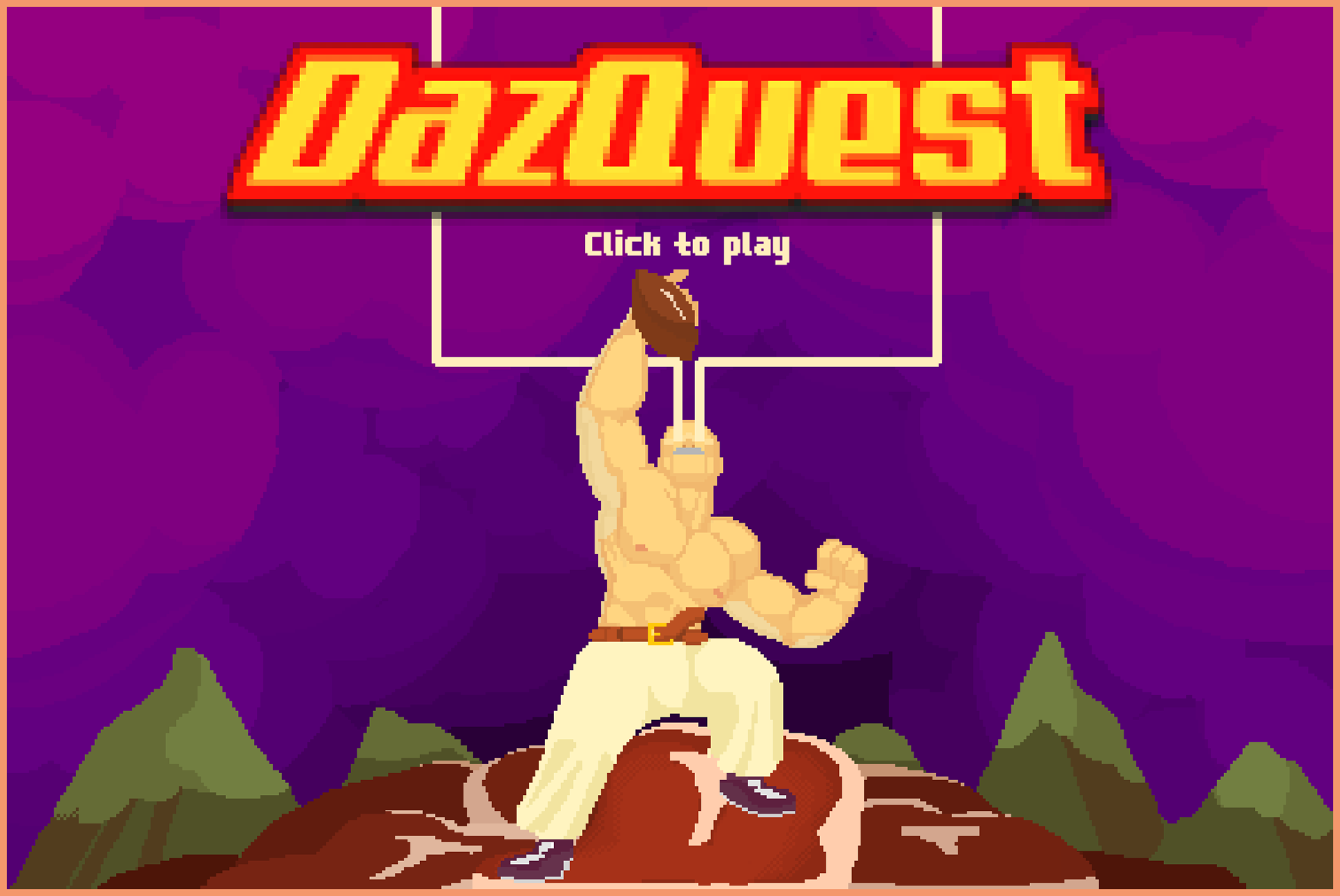 I created and co-wrote an interactive story/text adventure game called DazQuest! In 

DazQuest

, players take on the role of Boston College football coach Steve Addazio and go on a wacky adventure of epic proportions. Yes, 

really

. The game features a script of over 8,000 words,
eight pieces of original (commissioned) artwork, and countless opportunities for player choice.
I first had the idea of making a game starring Steve Addazio while I was studying abroad in Israel at the start of 2018. With a lot of time on my hands, I began messing around with Twine, an open-source storytelling program. Upon returning to Boston for the summer, I worked with Luke Layden and Peter Zogby to finish the script and turn my rough prototype into a fleshed-out interactive experience.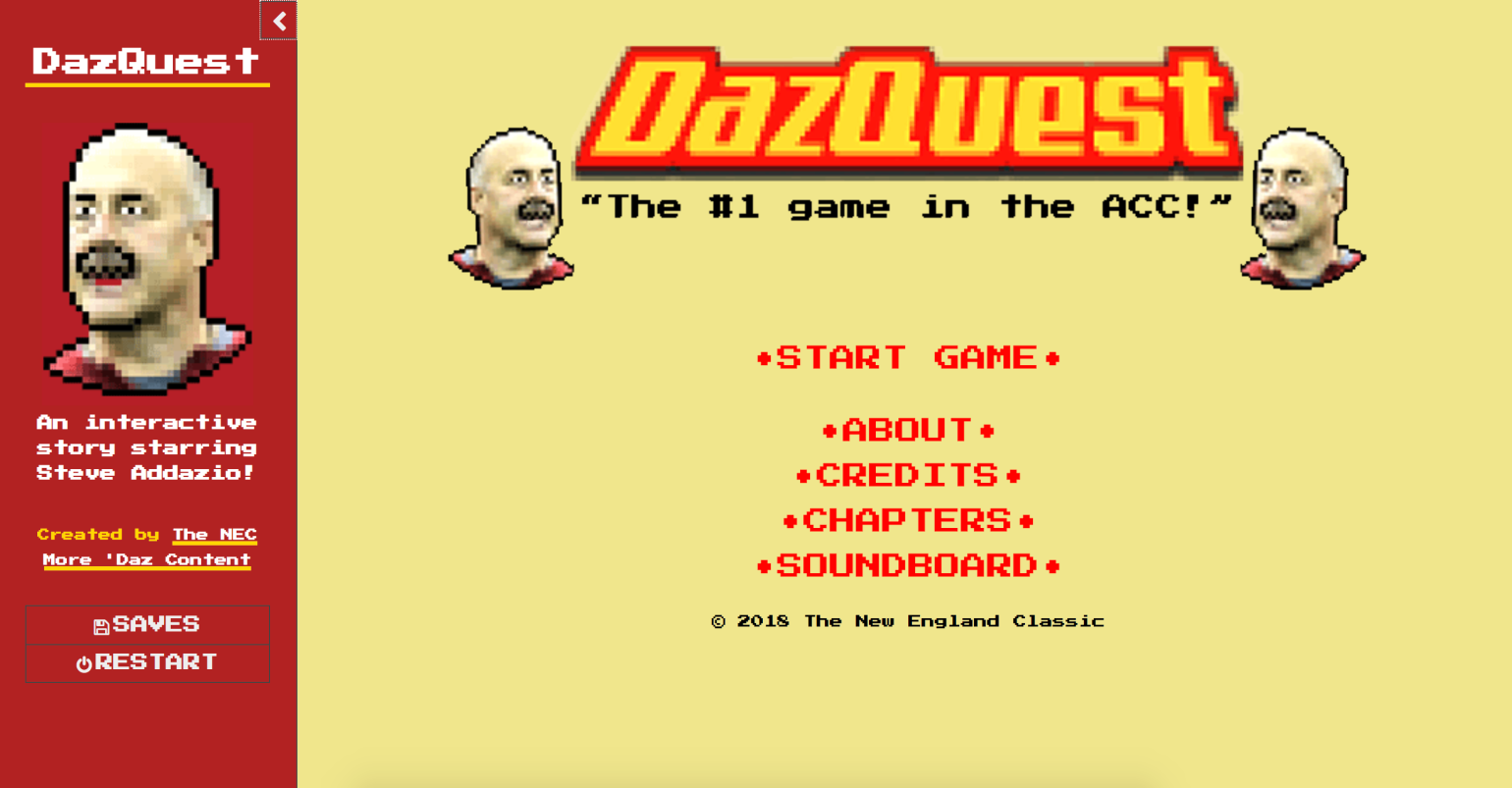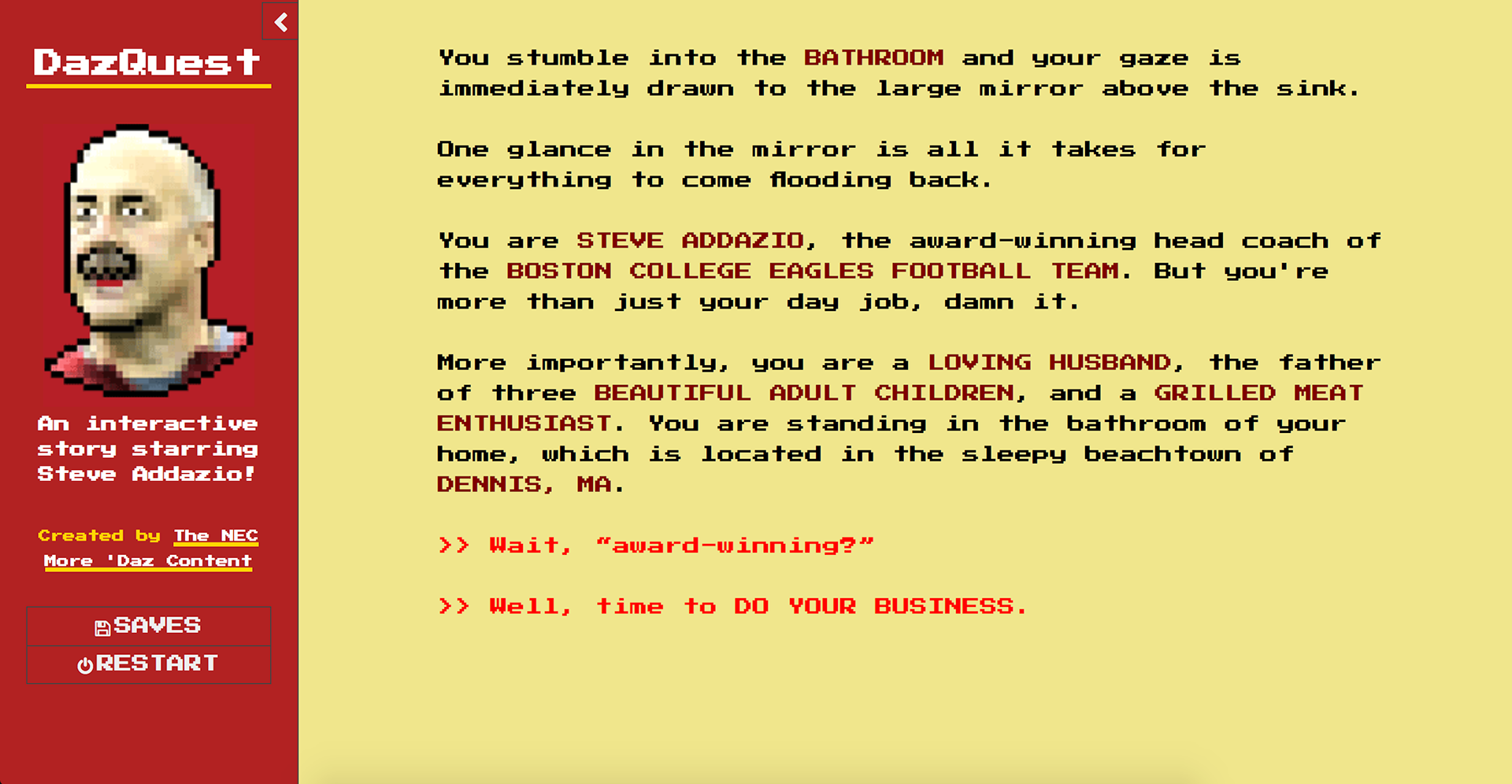 We released the game (as well as the below launch trailer

)

 in October 2018.

DazQuest

has received press coverage from two BC campus publications, The Heights and The Gavel, although I'm not sure if Coach Addazio himself knows about its existence. This was my first time working on a project of this scale, and I'm proud that my friends and I were able to turn a goofy idea into an even goofier game.
NOTE:

 

DazQuest 

was released under the 

New England Classic

 brand. In the spirit of the satire paper, it features some crude language and mature themes.