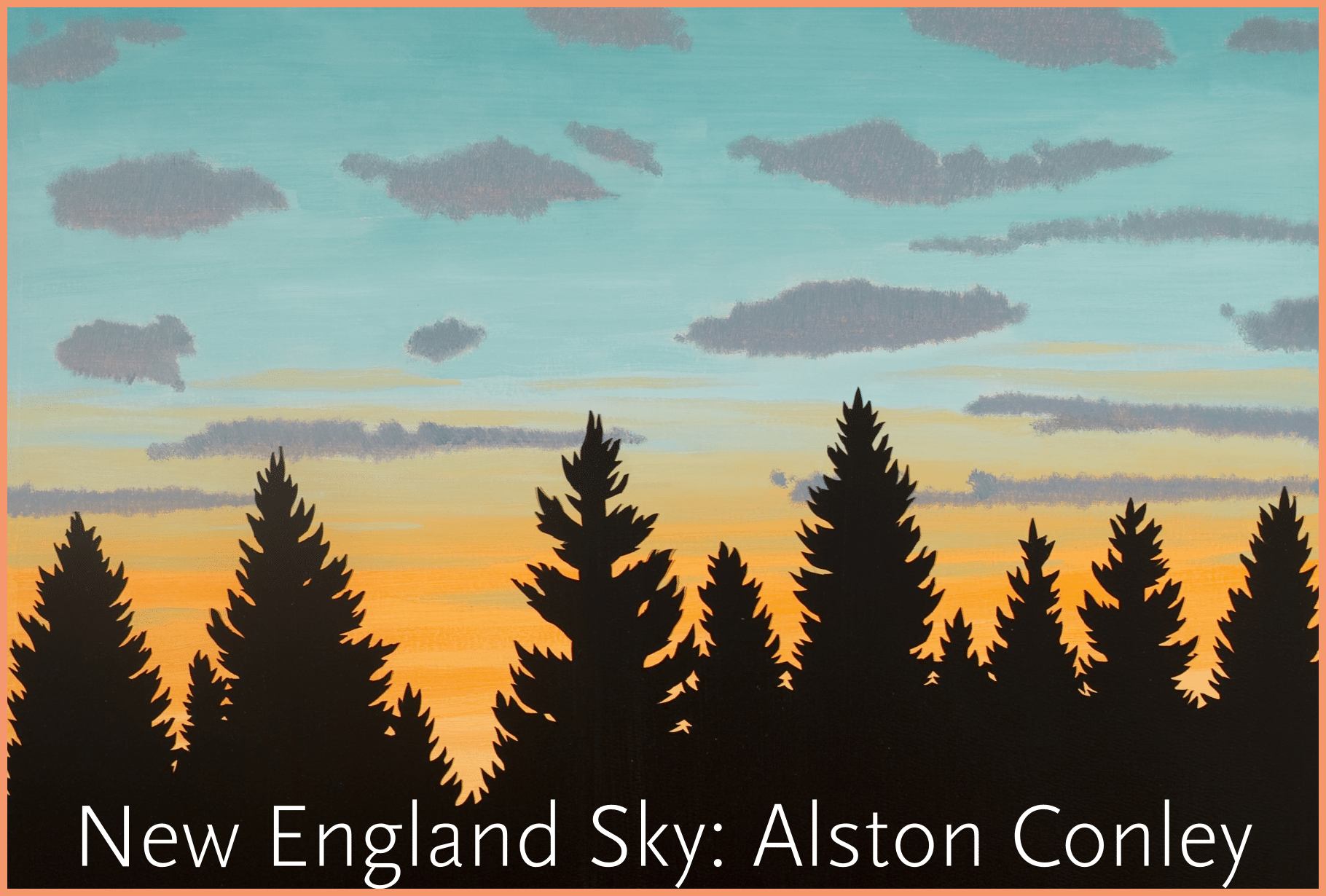 During the summer of 2017, I designed the art catalogue for 

New England Sky: Alston Conley

, as part of my position as a student ambassador at the McMullen Museum of Art. To my knowledge, I was the first student ambassador to design a catalogue for the McMullen, which is quite the honor!
In order to create the catalogue, I needed to first organize all of the individual images in a master spreadsheet. I sent the document to artist Alston Conley, and together we standardized naming conventions and made sure that all plate information was accurate. I used Photoshop to clean up the images before then creating the catalogue layout in InDesign. For the most part the design process was fairly straightforward, but I got to choose fonts and pick which images would be on the covers!
A huge thanks to Rachel Chaimberlain, Kate Shugert, John McCoy and the rest of the McMullen staff for their guidance and feedback on this project, as well as to Alston Conley for entrusting the design of his art catalogue to an undergrad!