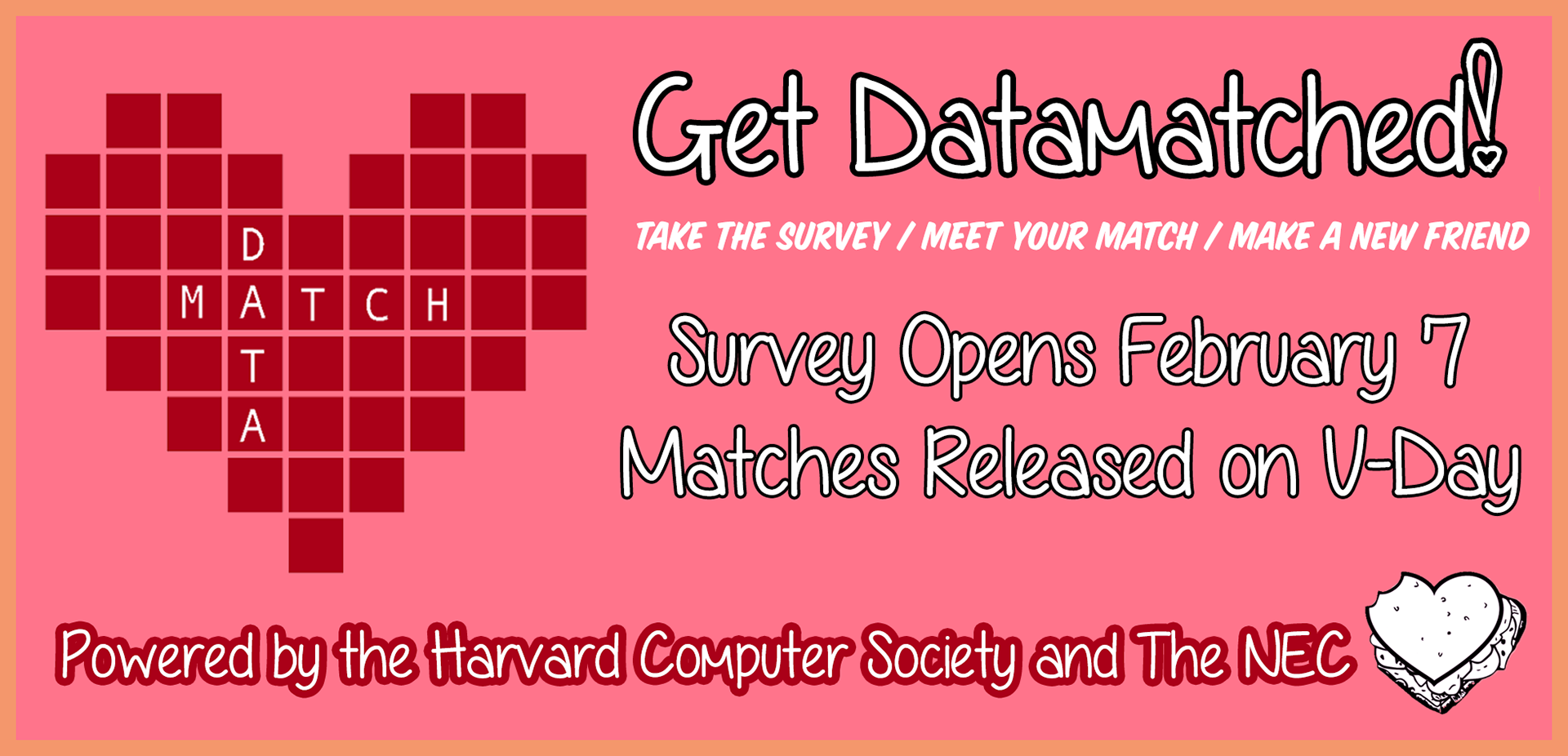 Datamatch
is an annual matchmaking survey that has been run by Harvard University students since 1994. In November of 2018, I received an email from
HCS
asking if
The New England Classic
was interested in partnering to bring Datamatch to Boston College. After a brief phone call with their marketing director, I pitched the idea to the other NEC editors and we got to work on drafting a silly and flirty personality survey that would be used to match BC students on Valentine's Day 2019.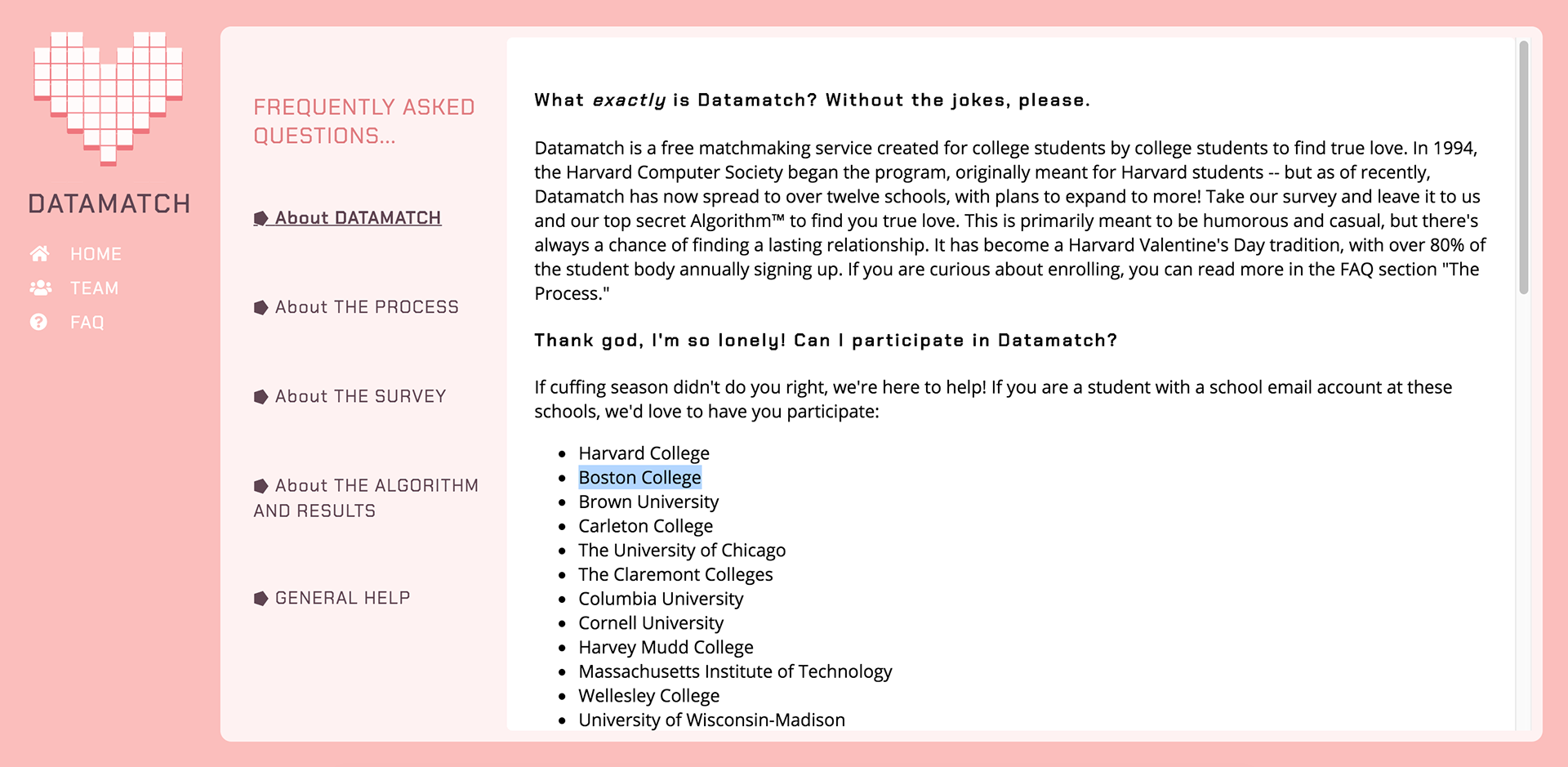 Writing the survey was the easy part — from there we still had to introduce Datamatch to BC students. There was already a Valentine's Day matchmaking service at BC run by the Campus Activities Board, and we were worried that people wouldn't be into some weird online Harvard service.
To this end, we launched a pretty thorough marketing campaign on social media. I created a
Facebook event
 that explained the basics of Datamatch and generated over 300 responses. I also
spoke to

The Gavel
(a BC publication) to spread the word. Working with me on all of this was Shea Rulon, the Classic's fearless Marketing Director. She coded all of the survey questions to worth with Harvard's algorithm, and also led the charge on our very successful Instagram sign-up campaign.
The night before Datamatch went live, we released
"Datamatch with Me,"
a comedy short that I co-wrote and produced along with my fellow NEC editors. By the time the survey closed one week later, over 1,200 BC students had filled it out – over five times the response rate of the official Activities Board survey.
Working with a non-existent budget and lacking the ability to post flyers or ads on campus, my team and I successfully launched Datamatch at BC, and we've since received tons of positive feedback on the survey itself. I hope Datamatch becomes an annual NEC tradition, and I'm glad I got to work on it!