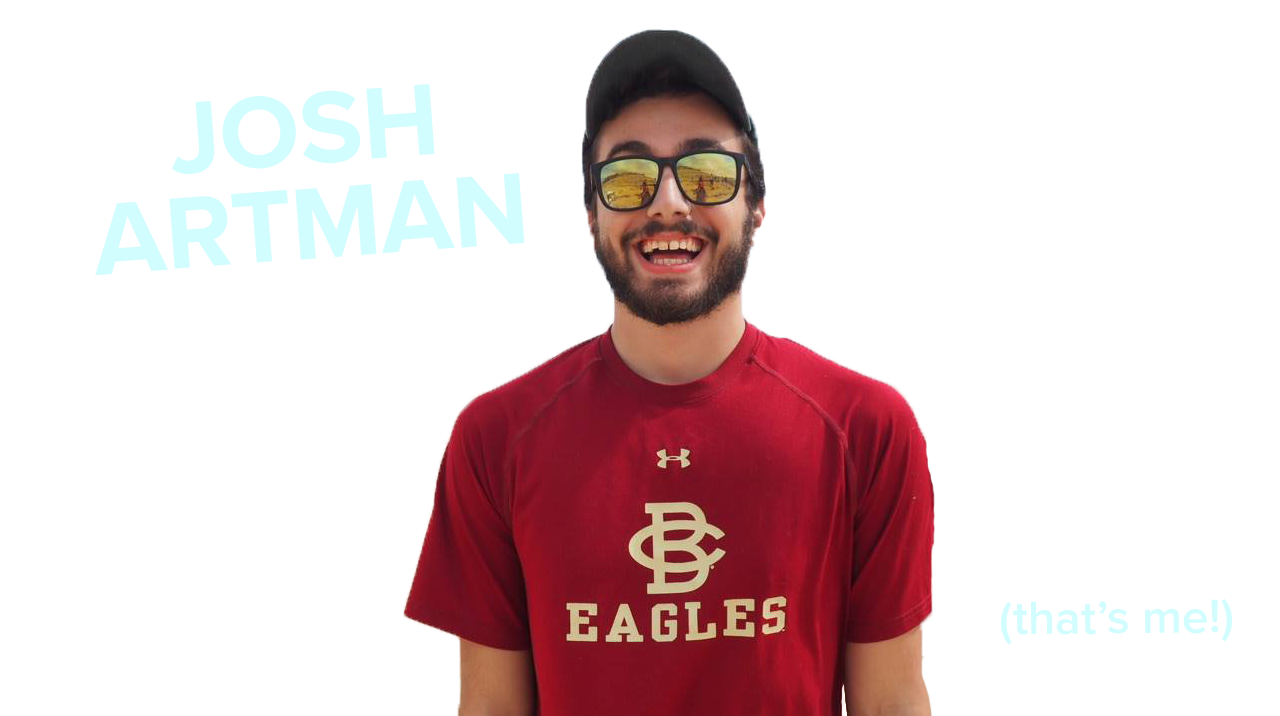 Hi there! My name is

Josh Artman

(in case you couldn't tell). Thanks for checking out my portfolio site!
I'm a senior at Boston College, majoring in communication and minoring in American studies with
a concentration in journalism. In 2018 I was selected as a Dean's Scholar, a top academic honor.  
This semester I'm interning with the Digital team at 
Antiques Roadshow
, which is produced by WGBH here in Boston. I'm hoping to find a full-time media production job upon my graduation in May. Yikes!
For the past few years, I've been fighting the "Lazy comm major" stereotype by working various
part-time campus jobs and through my involvement in a few student organizations. Most notably,
I help run the campus' satirical newspaper, which you can read more about here.
I'm a highly motivated, project-oriented worker with a keen attention to detail. I also like to think I have a good sense of humor, if that counts for anything. If you'd like to get in touch with me for any reason, I can be reached at artmanj@bc.edu.
​​​​​​​
​​​​​​​
Still here? Cool. Here's some quick facts about me!



Home state:

 New Jersey (shocking!)


Favorite food:

 Anything from Wawa (equally as shocking!)


First time pumping my own gas:

 June 20, 2017 (in MA)


Xbox Live Gamerscore:

 108,000 and counting


Currently listening to:

 

Zam

 by Frankie and the Witch Fingers


Social Security Number:

 

867-5309